[ad_1]

I have under no circumstances recognized the rationale of the 80% move mark.
Which 20% of our work are we geared up to do wrongly?
It could possibly explain the universally weak state of CX that firms are evidently ready to put on, but it's arguably much more major when we look at the acronym-laden subject areas that are normally rolled out through e-understanding, these as OHS and CTF. Which 20% of security are we ready to threat? Which 20% of terrorism are we keen to fund?
There has to be a greater way.
I've earlier contended that an assessment initially philosophy renders the concept of a go mark obsolete, but went on to condition that these a radical idea is a story for yet another day. Perfectly my close friends, that day has arrived.
Recursive comments
Back again in 2016, the University of Illinois' exceptional mooc e-Finding out Ecologies: Progressive Strategies to Instructing and Discovering for the Electronic Age piqued my desire in the affordance of "recursive feedback" – described by the instructor as speedy and repeatable cycles of feedback or formative evaluation, developed to frequently diagnose and remediate know-how gaps.
I suggest we adopt a identical technique in the company sector. Fall the arbitrary go mark, though nonetheless recording the score and completion status in the LMS. But never quit there. Follow it up with cycles of specific intervention to shut the gaps, coupled with re-evaluation to refresh the employee's capability profile.
Dependent on the area, our people today may perhaps never ever arrive at a score of 100%. Or if they do, they may not manage it around time. Immediately after all, we're human.
Nonetheless the recursive solution is not about attaining perfection. It's about constant improvement approaching perfection.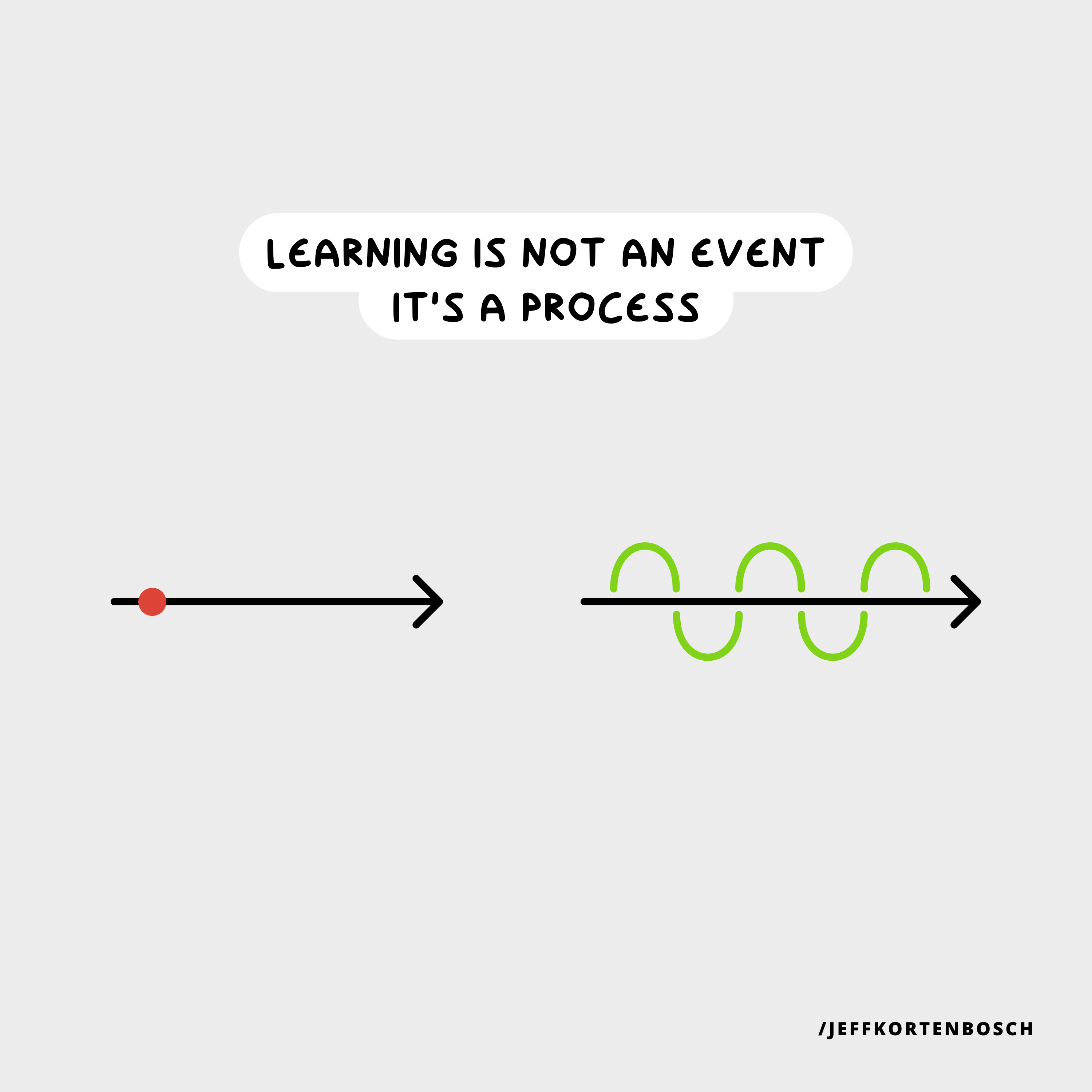 Way of doing work
Though the mooc instructor's idea of recursive comments aligns to formative assessment, my proposal aligns it to summative evaluation. And which is Okay. His major concentration is on discovering. Mine is on general performance. We occupy two sides of the same coin.
To press the contrarianism even more, I'm also snug with the substantial-scale distribution of an e-discovering module. Having said that, where by these types of an technique has notoriously been treated as a tick & flick, I contemplate it a stage in a lengthier time period technique.
Post-remediation initiatives, I see no feeling in retaking the e-learning module. Somewhat, a micro-evaluation tactic encourages operational efficiency – not to mention employee sanity – with no sacrificing pedagogical usefulness.
In this way, recursive suggestions gets a way of performing.
And the L&D department's "big bang" initiatives can be saved for the requires that demand from customers them.


[ad_2]

Resource hyperlink